Auto Repair Shop in Simi Valley, CA
Mike Willard Automotive is an auto repair shop in Simi Valley, CA with over 40 years of experience. We serve drivers throughout the region by offering a comprehensive range of auto tune-ups, repair, maintenance and restoration services to vehicles of all makes and models. Whether classic or new, your car's in good hands with us!
The Mechanic Simi Valley Drivers Trust
Finding a reliable mechanic shop is a notoriously tricky task. More than one comedian has built a reputation telling jokes about dishonest mechanics. Ever since Mike Willard Automotive opened its doors in 1977, we've worked hard to buck that stereotype by offering honest work at reasonable prices for a broad range of foreign and domestic cars and trucks. We take your vehicle's care and repair seriously, and we know that having a safe, functional, reliable vehicle is no laughing matter.
While a lot of mechanics may claim to take complete care of your car or truck, it's all too often the case that they don't have the tools or the expertise to handle the unique needs of your make and model. Anyone who has attempted to work with a classic auto restoration shop in Simi Valley, CA understands that disappointment. The skill required to keep your classic car on the road goes beyond the standard mechanic. It takes passion, education and a whole lot of experience. At Mike Willard Automotive, we have all these traits and many more. From your daily driver to your Sunday-only restored classic, we treat your car with integrity.We understand you take pride in your vehicle, whether it's a classic muscle car or the family van. That's why we work with you to keep it operating at peak performance. From oil changes to bodywork to complete engine rebuilds, you can count on us. When you visit Mike Willard Automotive, your search for a trustworthy mechanic shop in Simi Valley, CA is over. From the first oil change to the final repair before you trade it in, we're your car restoration shop for the life of your vehicle.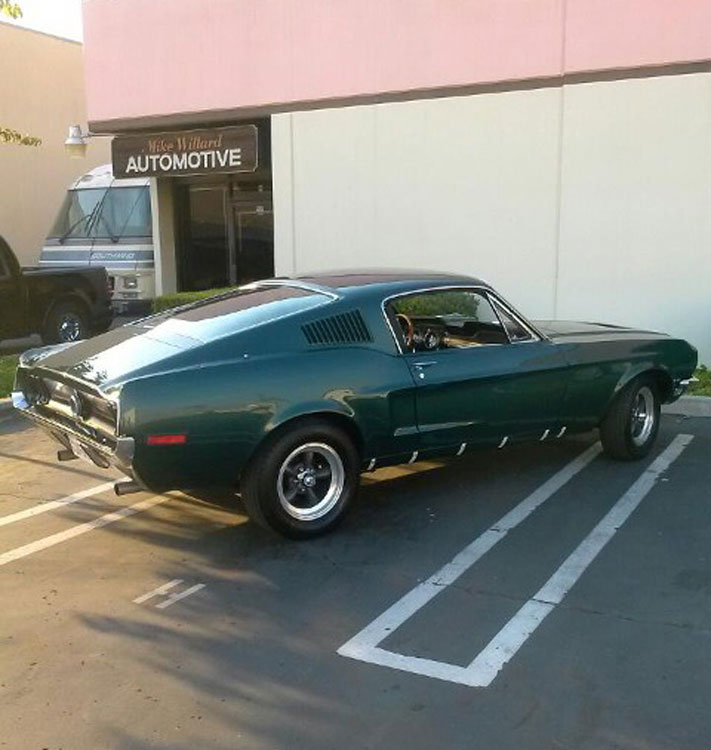 We're an established car restoration shop since 1977.
We work on vehicles ranging from classics to the latest models, foreign or domestic.
We provide preventative maintenance and repair services offering certified OEM parts.
We specialize in classic vehicle restoration and stay true to original specs and styles.
We're Better Business Bureau (BBB) affiliated and a fully licensed classic auto restoration shop.
Get the Service Your Car Needs
Don't settle for second best when you're looking for an auto repair shop. Whether you're driving a vintage car or one that's just rolled off the assembly line, call us to schedule service.
For general repairs, maintenance, or even restoration, our customers travel to us from the following areas:
Simi Valley, CA
Brandeis, CA
Chatsworth, CA
Canoga Park, CA
West Hills, CA
Stevenson Ranch, CA
Porter Ranch, CA
Oak Park, CA
Northridge, CA
Winnetka, CA
Woodland Hills, CA
Granada Hills, CA
Calabasas, CA
Moorpark, CA
Valencia, CA
Thousand Oaks, CA
Reseda, CA
Santa Clarita, CA
Newhall, CA
Fillmore, CA and more!